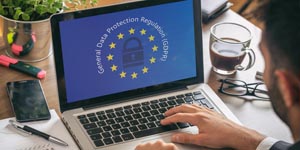 GDPR the EU's new data privacy law
The EU's new data privacy law, the General Data Protection Regulation (GDPR), is now in force.
This new law affects any organization that holds and uses data on people inside the European Union, regardless of where it is based.
While the law relates to subscribers located in the EU, it's highly likely that other regions will follow suit given the highly justified concern most people have towards privacy.
If you are already a subscriber to our global community or would like to join, we will require your consent to send you occasional emails on marketing related topics like product updates, newsletters, events and blog post notifications.
We value your privacy and want you to understand how LOGOS uses your information. To that end, we've updated our Privacy Policy to make sure you have current and accurate information about our privacy practices, and the ways you can control how your information is used through our services.
Regardless of your location in the world, we hope you remain or join our valued community of subscribers by providing your consent.
Thank you for being a member of the LOGOS community
The LOGOS Team