Sensus Metering Systems restructures warehouse processes with LOGOS
Sensus Metering Systems – one of the global leaders in the area of measuring technology for water, gas, heating, cooling and electricity – implemented LOGOS WMS at their warehouse and production facility in Ludwigshafen, Germany.
Sensus has over 1,700 square meters (5600 sqft) of warehouse space which holds high racks as well as picking areas for small quantities and individual items. The warehouse typically stores some 2700 different materials from their production facility in Ludwigshafen and other production facilities. In addition numerous traded goods are also stored here.
Critical to the project for Sensus was the optimization of their entire warehouse logistic processes. After looking at various Warehouse Management Solutions Sensus chose to implement LOGOS WMS.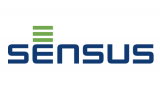 Sensus Metering Systems specializes in providing solutions in the areas of metrology of water, heating, gas, water and electricity around the globe. The main production site for the regions EMEA, Asia Pacific and South America is Ludwigshafen, Germany. More than 10 million metering devices are produced every year in Ludwigshafen.
Sensus uses SAP for their ERP system with the SAP WM module enabled. 
Sensus' main objective was to optimize their entire warehouse logistic process. Before LOGOS WMS was implemented all the warehouse tasks were performed using manual picking sheets which resulted in significant time delays for transaction postings, higher human error rates and an in-efficient use of labor.
In addition, a number of key pain points were identified that required particular attention:
Prior to LOGOS WMS implementation, all serial numbers were written down in manual lists to be later keyed into the SAP deliveries. LOGOS WMS offered the Sensus warehouse team an efficient solution to recording the numbers: in addition to recording individual serial numbers or serial number sequences it also offered the option to calculate serial number ranges. The seamless integration to SAP updated the SAP deliveries with the recorded information.
As goods receipts were posted at the receiving docks or in production, there was often times that materials showed as available for customer orders, even though the material was still in transit from production or from the receiving dock to the warehouse. This caused additional work because both the goods receipt and the put away posting had to be performed individually, as well as inventory issues because material was allocated to customer orders even though it was not physically available in the warehouse.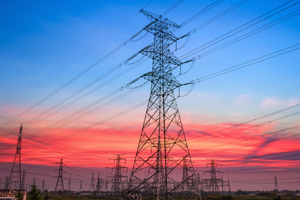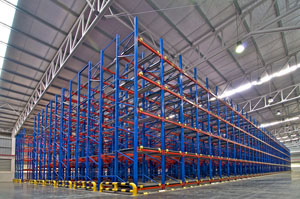 LOGOS WMS was set up as a complimentary system, interfacing and communicating with SAP via Remote function calls (Rfc).  LOGOS WMS was configured to control all the warehouse processes in the Ludwigshafen warehouse: goods receipts, picking transactions, replenishments, customer deliveries and goods issues.  Using mobile barcode scanning devices, all the warehouse transactions could be performed in real-time, ensuring inventory was physically and systematically aligned. Further, innovative application consistency and plausibility checks minimized the potential for errors.
One key pain point LOGOS WMS addressed for Sensus was the recording of serial numbers during the picking process. This process was formerly very time consuming, especially for larger customer orders. Using LOGOS WMS enabled Sensus to systematically recognize for which orders serial numbers were required – either due to the material being serial number managed or to a customer specific request. Further LOGOS WMS transmitted the serial number data along with the orders/deliveries via EDI.
The agility of LOGOS WMS also provided Sensus with the opportunity to combine transactions, for example, Sensus combined goods receipt and put away postings. By combining these two transactions they were able to perform goods receipt postings at the time material was physically moved into its warehouse bin location, reducing duplication of data entry.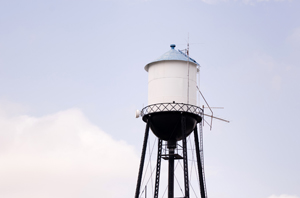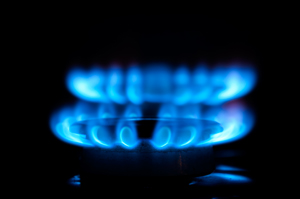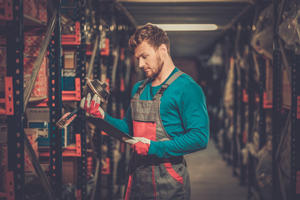 Following the implementation of LOGOS WMS into the Sensus warehouse and production facility in Ludwigshafen, our client achieved the following results:
With all warehouse transactions performed in real-time, using mobile barcode scanning devices, Sunsus no longer relies on manual lists and benefits from improved accuracy and labor efficiency.

LOGOS WMS worked seamlessly with their existing SAP ERP solution.

Sensus benefitted from LOGOS WMS agility through the use of combined transactions.

Working with the experienced LOGOS professional services team allowed Sensus to address some key pain points during the optimization process, including some customization to address their serial number processing requirements.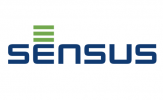 We know the various requirements of diverse industries
*Sensus and other Sensus products and services as well as their respective logos are trademarks or registered trademarks of Sensus USA, Inc.
*SAP and other SAP products and services as well as their respective logos are trademarks or registered trademarks of SAP SE (or an SAP affiliate company) in Germany and other countries.