Ceva Logistics successfully implements LOGOS WMS to operate MANN+HUMMEL's 3PL warehouse
MANN+HUMMEL, a global leader for filtration products, contracted CEVA Logistics to operate their distribution center in Niederaichbach, Germany for their aftermarket business of air, oil and fuel filtration products.
MANN+HUMMEL's primary goal was to consolidate their entire aftermarket business into one central warehouse managed by 3PL CEVA. Through the successful implementation of LOGOS WMS, as their warehouse management software, they were able to realize this goal.
MANN+HUMMEL / CEVA Aftermarket Lager Niederaichbach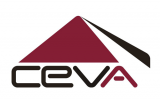 CEVA Logistics is a global logistics supply chain company with its head office in the Netherlands. CEVA has around 50,000 employees in 170 countries.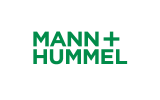 MANN+HUMMEL is a German manufacturing company and leading global filtration specialist. The company develops, produces and distributes liquid and air filter systems, intake systems and thermal management components along with numerous other automotive products.
About 90 percent of their 3,5 billion euros of annual sales comes from their activity in the automotive industry. The company and its subsidiaries have more than 80 locations worldwide.

LOGOS WMS controls all logistics processes in the Ceva warehouse with a certified interface to MANN+HUMMEL's leading ERP system SAP. The message transfer between LOGOS WMS and SAP is a combination of remote function calls (RFC) and Idoc messages to guarantee high system performance, real time inventory and and also too into account predefined process parameters within their SAP system.
Inbound
Goods receipts can be posted for materials from external vendors and Mann+Hummel's production plants. Each goods receipt is posted in SAP and labels are generated for each pallet. These labels are later used to perform the put away either directly into picking areas, to reserve stock areas, or to transfer areas in front of the high rack aisles.
A key feature, made possible by LOGOS WMS, addressed the limitation caused by the lift height restrictions of the various fork lifts and the structure of the high rack lifts. These limitations meant that not all transfer orders could be performed in one step. LOGOS WMS resolved this issue by knowing the exact position of each pallet and controlling the different transfer areas where pallets have to be handed over to a different lift.
Outbound
Picking orders are separated for the different warehouse areas (for example high racks, picking areas, replenishment areas, bypacks etc.) with LOGOS WMS offering several options to manipulate the sort order in which orders have to be processed (by warehouse area, by processing time, planned goods issue time etc.). Large orders can also be split into multiple smaller orders so they can be processed by multiple pickers at the same time. This has proven particularly valuable for managing rush orders.
LOGOS WMS intelligently controls an interface to a high rack fork lifts assist system. This enables certain movements, like driving to the destination bin coordinates or confirm messages, to be semi-automatic. This significantly reduces potential errors while performing put away or picking processes.
Picking
In the picking areas there are various fork lifts and rack feeders with different lift heights. LOGOS WMS assigns the work orders depending on priority and the equipment automatically. Using pick&pack functionality with storage unit management makes the packaging step easier and faster. If there are shortages, LOGOS WMS proposes alternatives and posts the differences directly in SAP.
An additional feature offered by LOGOS WMS was an empty bin clean-up process. As a pre-emptive measure for the detection of inventory differences, LOGOS WMS will automatically block a bin, that systematically appears depleted, for put aways or picks. During each shift a working list with all the blocked bins is generated, where upon a warehouse operator is guided through the warehouse following optimized routes in order to remove empty pallets and confirm the bin is physically empty or report an inventory difference.
Packaging and Conveyor
Prepackaged shipping units from the picking area or partial picks from the high racks or the reserved storage are brought to a dedicated packaging area where they will receive the final packaging for shipping and the packaging step is confirmed through LOGOS WMS into SAP. A label is generated and applied and the final shipping unit will be handed over to conveyor belt to the shipping area.
Full pallets from the high rack are placed directly on the conveyor belt. The conveyor system reports pallet information through an interface to LOGOS WMS. LOGOS WMS initiates the packaging posting into SAP, sends label data to the conveyor system and controls the label applicator.
All final shipping units / pallets are directed to their individual shipping zones. All shipping zones are controlled by LOGOS WMS and the shipping units are directed to the correct shipzones based on delivery information.
Loading
There are 2 different options available for loading:
2-step loading: here the load is prepared in a dedicated loading area in front of the dock ready for loading onto the truck at a later time.
1-step loading: this second option moves the load directly onto the truck from the shipzone.
KPI measures
LOGOS WMS offers a wide range of KPI measurements. CEVA displays real time daily operator picking targets and weekly picking targets, with the current status / percentage reached, in chart form on large monitors throughout the warehouse.
The flexibility of the software enables the warehouse managers to define targets per shift and different areas for number of picks, number of put aways for example. With the real time anonymized bars for each warehouse operator, this proved to be a valuable motivator.
Additionally LOGOS WMS offers historical reports (for example the picking KPI's for the week or a month). CEVA uses these reports to calculate their performance based bonuses for the warehouse operators.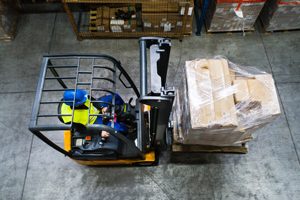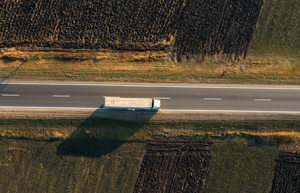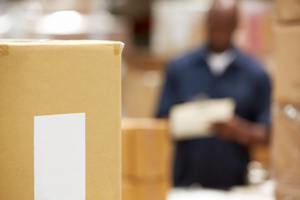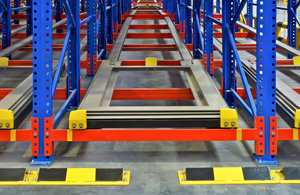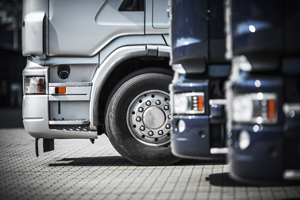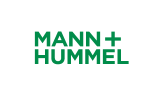 We know the various requirements of diverse industries
*CEVA and other CEVA products and services as well as their respective logos are trademarks or registered trademarks of CEVA Logistics.
*MANN+HUMMEL and other MANN+HUMME products and services as well as their respective logos are trademarks or registered trademarks of MANN+HUMMEL GmbH.
*SAP and other SAP products and services as well as their respective logos are trademarks or registered trademarks of SAP SE (or an SAP affiliate company) in Germany and other countries.